Dulwich Open House 2014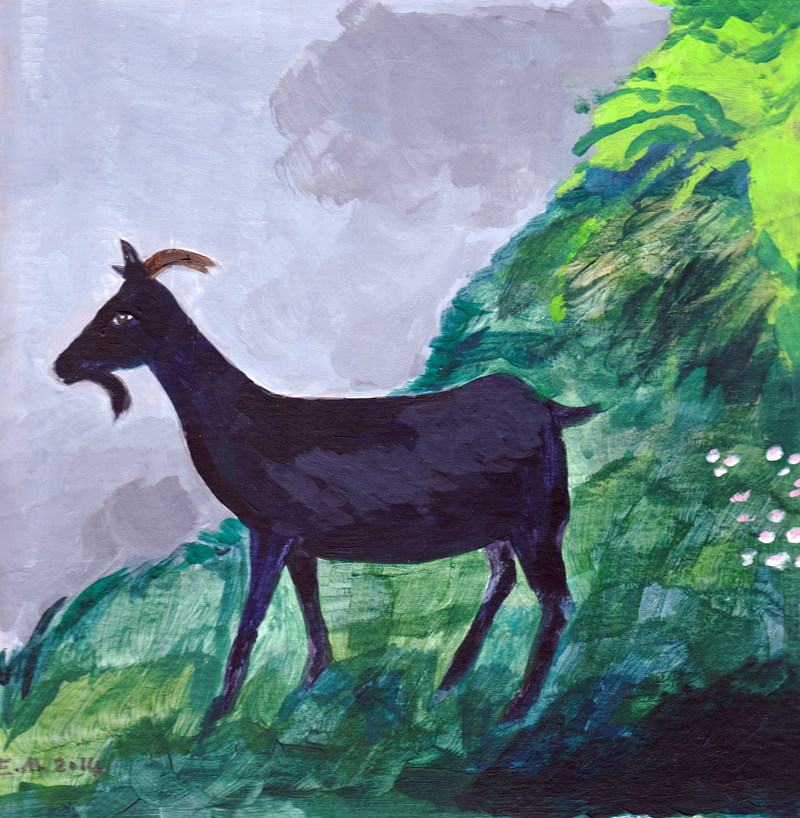 I thought I'd do a few paintings for the Open House in May... Very different from the illustrations I know... Here's one anyway... 
black goat
I seem to have an obsession with goats. This is a recent thing and I realise that it must be because of when I was seven years old, I actually had my own goat called Gloria who, like Mary's lamb, followed me everywhere.